If all of the jargon and technical aspects surrounding the web and other online matters only serve to confuse you, rest assured you aren't alone.
Many of our NFP clients recognise the importance of building an online presence in this day and age – approximately 87% of all Australians are connected online.
But you're busy running your day-to-day operations to keep up with the rapidly changing online environment.
That's why we have written the "Ultimate Beginner's Guide To Building Your Online Presence As A Non-Profit Organisation" to help you build a foundation of knowledge.
This will be Part 1 of a two-part series.
We hope this knowledge will assist you communicate the things you need for your website, to your local web expert more effectively.
So without further ado, let's begin.
1. Building a website – the ins and outs
There's a good chance that you probably already have a website. This may have been built by someone else, or by you.
However, there's also a good chance that your NFP website was built years and years ago – and you have probably recognised that it is a little out of date.
In this section, we'll lay the foundation of today's environment on how most websites are built and the pros and cons of each.
Knowing this will help you understand how websites are built so you can have control over how your new website can be made.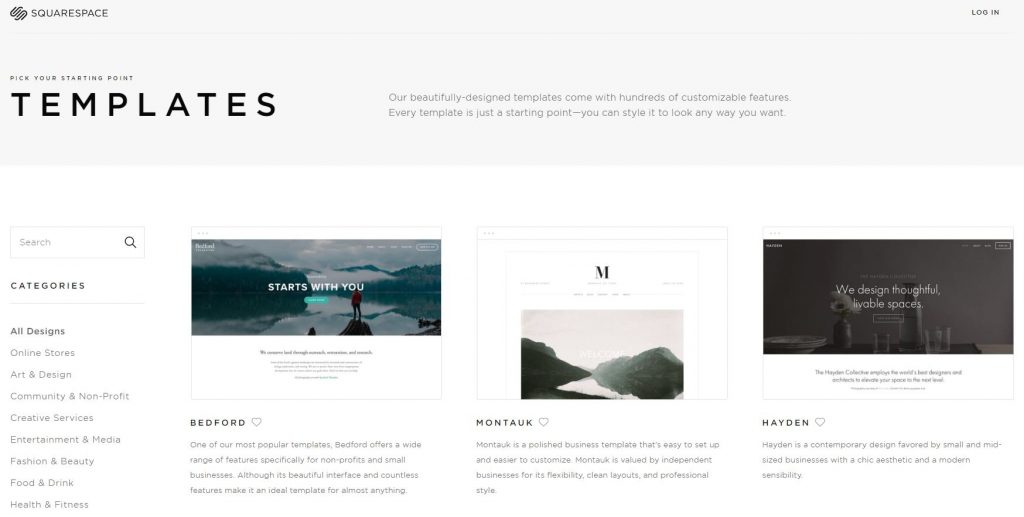 A. Website Builders
There are many companies that offer simple "drag and drop" website building services.
These essentially allow you to control the "front-end" (i.e. what the user sees when they visit your website) graphically, so it is a good option for non-profits on a shoestring budget who need to build a simple website themselves.
Some popular website builders include Weebly, Wix, SquareSpace and Jimdo (there are tons more out there).
The advantage of these builders is that they are usually very simple to use, come with detailed beginner tutorials and use a "click and drag" system, so you can move boxes and add text as you wish.
The disadvantages include lack of control over specific functionalities (i.e. not powerful) and most professional developers will not make or maintain websites through these builders.
It will also be difficult to make the website look professional or uniquely branded since you will be forced to use the themes the service offers (themes are template "layouts" of websites that determine what colours are used, how the sections are organised, menus etc.)
Overall, using a website builder is suitable if you need small website, with just a few static pages and a simple contact form – which you can get for under $40 a month.
However, if you need a professionally designed website that is aligned with your NFP's branding, you'll want to look at other options.

B. WordPress
You might have heard about WordPress before – and for good reason. WordPress currently powers over 28% of the entire web.
Many web developers favour WordPress due to its flexibility and ability to meet almost any project requirements.
It is a platform that is simple enough for beginners to use, yet powerful enough to build professional websites with a wide range of functionalities.
In fact, Web 105 is powered by WordPress – and this article is written using the built-in blogging platform on WordPress.
Like the website builders mentioned above, WordPress provides free or paid themes – or you can have professional developers build a custom theme aligned with your branding.
The big advantage of WordPress is that it is powerful enough that web developers can build full-service professional websites with it – yet it is easy to use for beginners.
Most people can learn how to make minor edits or add images / articles to their website without needing the help of a developer.
The disadvantage of WordPress is that it is not as user-friendly as some of the website builders mentioned above, and will require some technical knowledge if you want to build the site on your own.
However, you can use plugins (extra "software" that introduce new functionalities to the basic WordPress platform) to make WordPress into a "drag and drop builder" so it is somewhat like the website builders mentioned above.
Some of these plugins include Divi Builder, WP Bakery and BeaverBuilder.
Overall, if you would like to hire a professional web developer to build your website for you, while still retaining the ability to make minor additions / edits yourself, WordPress is the way to go.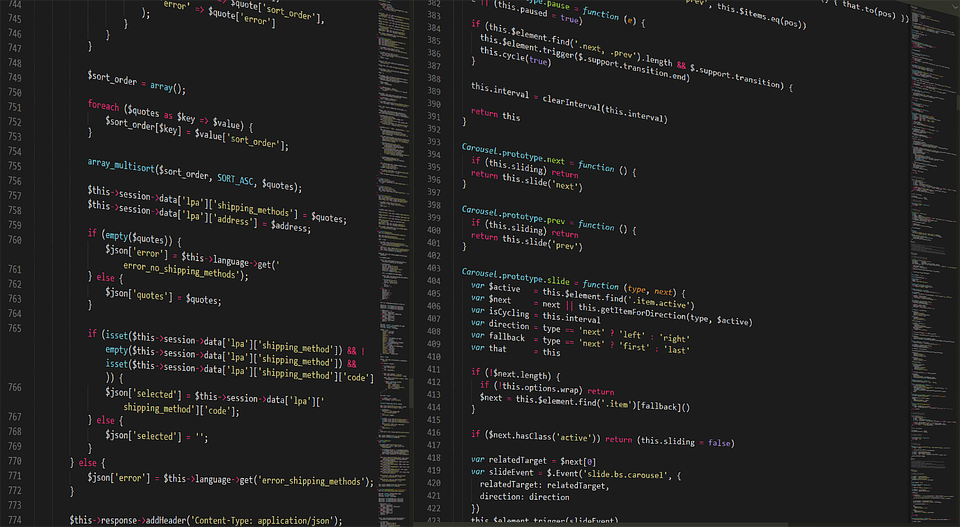 C. Custom-built from scratch
While it's much rarer to see people building websites from scratch, some still opt to do this.
This option simply involves building the website from scratch using markup code called HTML.
HTML is still used in the above platforms like WordPress or other website builders. However, they use a graphical interface (e.g. the "drag and drop front-end") so you don't have to delve into the code yourself, making it easy for beginners to use.
Usually people take this option because they choose to update their old HTML website, instead of overhauling it to a new system.
This will require knowledge of HTML and CSS, as well as PHP or JavaScript to code new functionalities into your website.
In addition to this, you will definitely need a professional developer to maintain this type of website.
But even with a professional developer, building or editing a website from scratch simply takes too long, resulting in increased development costs. Any new functionalities have to be developed from scratch as well.
Furthermore, making edits or additions yourself is usually out of the question, unless you have a working knowledge of HTML / CSS.
For these reasons, we highly recommend you stay away from these types of websites and instead choose to go with the options named above.
Web 105's Recommendation – even if you have a small budget, if you can afford to work with a developer, we highly recommend using WordPress for its flexibility.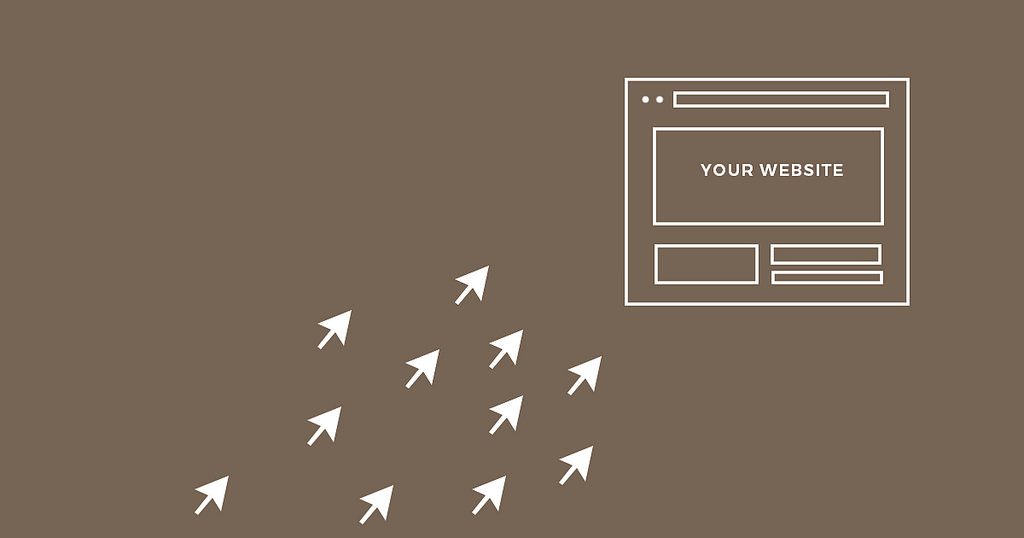 2. Driving visitors to your non-profit website
The next aspect to consider, is how you will drive traffic to your website. Traffic is simply jargon for "visitors."
There are many ways to achieve this, and we will cover the major areas.
Google – Free and Paid Options for Traffic
Google currently holds the #1 spot for all traffic globally.
In Australia, they are the largest search website, as they hold 95% of search engine share – that's approximately 21.23 Million Australians who use Google everyday to browse the web.
You could almost say, this is precisely the reason you need a website – so people can find your organisation online.
The two most common ways to get started with Google Traffic is what's called "organic" and "paid" traffic.
Organic Google Traffic
Refers to the "organic" search performed by users who are looking for a product, service or information. For example, if someone searches "World Vision Charity," the results shown in Google would be an organic search (also called "SERPs" Search Engine Results Page).
There are certain ways to get ranked in Google.
The art and science of doing this is called "SEO" (Search Engine Optimisation). It involves designing your website and content in a way that signals to Google that your website is a valuable and relevant to users.
Remember, Google is always focused on the end-user, so providing results that helps solve the user's intent is very important to them.
Each phrase or individual word has its own set of website rankings, based on what Google believes is the most relevant to what has been typed into the search bar.
Websites that don't provide useful information to the user (which is gauged by a range of measures such as average time spent on your website, whether the user "bounces" off your website immediately after visiting etc.), are quickly ranked down and space is made for more relevant websites.
The Google Search Algorithm is constantly changing to provide better results for users – and thus SEO usually requires a professional to provide this service for you in order to rank for terms related to your organisation.
Going too in-depth into SEO would be beyond the scope of this article, but here are some factors that affect your rankings:
  Content – the words used in your website lets Google know what your website is essentially about. They then rank you for various search terms they believe is relevant, using their algorithm. Using duplicate content can also penalise your rankings.
  Website Load Speed – this signals to Google that your website is built well. Since users tend to "bounce" off (i.e. click back or visit another website) if your website takes longer than 3 seconds to load, Google views slow websites unfavourably.
  Website and HTML structure – the way your website is structured also signals to Google whether your website is high quality or not.
  Backlinks – getting linked back from other reputable websites signals to Google that your website is an authority on the topic and will rank you favourably for it.
  Domain authority and age – the age of your domain also affects your ranking.
  Geographical – if the user searches specifically for websites from a certain geographical area (or if Google knows they live in Sydney for example), they're more likely to see websites from organisations in Sydney or Australia.
You can find out more about SEO ranking factors in this article by Backlinko.

Paid Traffic Adwords Network
Google's Paid traffic network is called "Adwords" and allows advertisers to bid for certain keywords.
Each time a user searches for a specific term, the Adwords platform allows advertisers to bid for a spot in the search rankings. Whoever makes the top successful bid (also affected by quality score) gets ranked highest, then the next bidder and so forth.
As of this writing, Google currently allows up to 4 paid rankings that show above the organic ones, and up to 4 at the bottom of the search results page.
Different keywords have different "suggested bids" and are more expensive to bid on, based on competition from other advertisers. The most popular keywords that tend to get a lot of traffic will usually be more expensive.
Keywords that have purchase intent (e.g. "buy iPhone 7") will also have higher costs because it allows advertisers to make sales based on the user's intent to purchase something online.
There are also ways to get your ads shown on Google's Ad Network, which includes banner ads on websites, mobile apps etc.
We recommend avoiding these types of ads as they are difficult to run successfully without specific set of skills and tend to work better for for-profit ventures.
Google also offers a $10,000 a month grant in Adwords credit to eligible non-profit organisations – if you'd like to learn how to apply for this grant, please click here.
We hope you found the information useful for your NFP and have learned some new things about building your online presence.
In Part 2, we will continue to explore the various ways to drive visitors to your website, including: Facebook, LinkedIn, Joint Ventures and offline.
We will also look at the various ways to keep contact with the users that visit your website, which is a key factor in increasing awareness for your non-profit, getting donations and inspiring potential volunteers.
Would you like help from a team of professionals in building your NFP website?

We've built NFP websites to suit a wide range of requirements –

you can preview some of the sites we have built for non-profit organisations here.