We Are A Web Design Agency That Supports Your Not-For-Profit Mission
At Web 105, we have been supporting Non-profit Organisations for over 14 years and designing beautiful, dynamic websites that also provide measurable and tangible returns.
We understand that you need more than just a website – you need to be driving traffic, increased donations and inspire volunteerism.
Because we take a full-service approach, we always begin our conversations with a discussion about your goals and advise you on how your website will play a part in achieving your mission (borrowing from our 14 years of experience)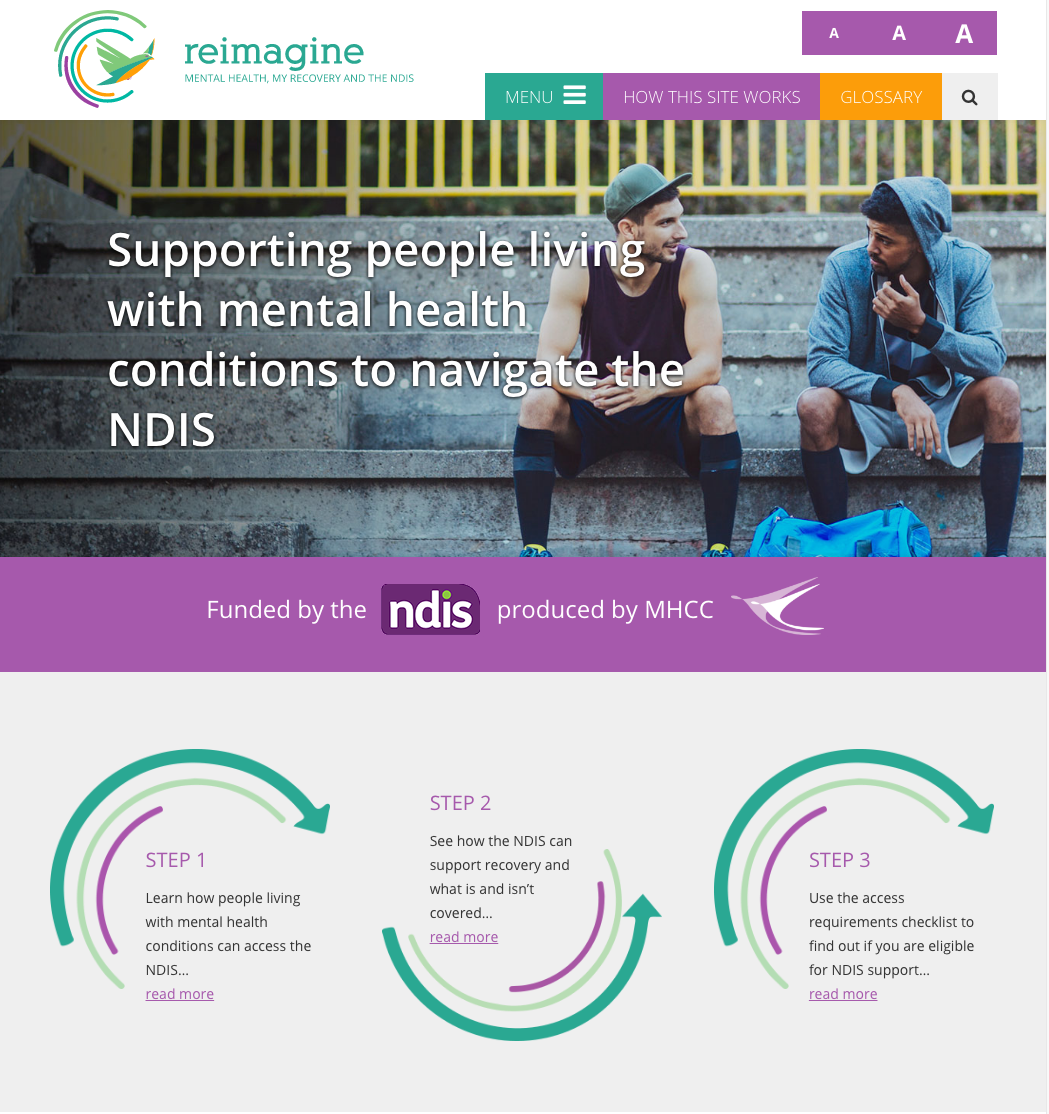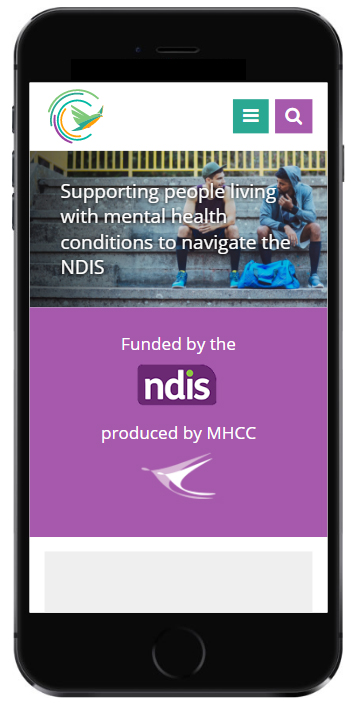 How is Web 105 different from other agencies?
We're different from other web agencies because we specialise specifically in developing NFP websites and provide a full-service approach.
This means we:
 Focus on tangible returns. A website with no visitors is no use to anyone, so we zero-in on the factors that will make your website bring in more potential donors, inspire volunteerism and help share your missions and goals online. We are able to achieve this by hiring team members who are not only designers, but also savvy online marketers.
 Design websites that are up-to-date with user expectations (like being fully mobile responsive). User expectations are ever-increasing – so our websites have adapted to meet these standards.
Provide all-in-one Web Hosting, managed in house by Web 105, with a high up-time and fast response if there is a problem.
Provide Web Security that will protect you from 99% of online attacks – we have invested our time and resources to get you the best firewalls and software, so we can provide you peace of mind when it comes to online security.
 We will take care of all the technical IT aspects so you can focus on delivering your message. When you team up with us, we'll take care of database hosting, back up and SSL certificates for you.
Clients we've worked with: Reimagine.today
We're pleased to have recently launched the "reimagine – mental health, my recovery and the NDIS" project at http://reimagine.today
Reimagine.today is supporting people living with mental health conditions to navigate the NDIS.
We developed the branding and website for this important project.
We are more than just a Web Design Agency
We are also actively involved in Non-profit Organisations ourselves. We are involved with Biodiversity Conservation Trust (formerly NCT) and NDIS (National Disability Insurance Scheme). With these clients we are doing more than just designing a website – we are actively assisting them to achieve their target goals in the online space.
To give an example, Web 105 Director Chris Bryant is a Board Member for Without a Ribbon, so you can be assured that we understand and empathise with your cause. We ourselves, genuinely care and are taking action to help people and make a difference in the world.

Clients we've worked with: Biodiversity Conservation Trust
The mission of the BCT (Biodiversity Conservation Trust) is to work with landowners to protect areas of outstanding biodiversity value on private land.
Protecting private land is the next vanguard of global action to address the decline in biodiversity. The importance of protecting private land was highlighted at the World Parks Congress in Sydney in November 2014 when private protected areas (PPAs) were declared to be critical for the future of biodiversity on the planet.
With government funds under increasing pressure, yet the need for a healthy biodiversity ever more paramount, the ability for many private landowners to participate in the solution is vital. As the call is heeded by more people wanting to take substantial, direct action to protect threatened species, the market for private land conservation properties will also grow and be in demand.
The BCT is now an agent of the New South Wales Government and will invest $240 million to support working with landholders, farmers and other organisations that wish to participate in private land conservation.
Web 105 designed and developed the website for BCT (fomerly known as NCT) at https://www.bct.nsw.gov.au/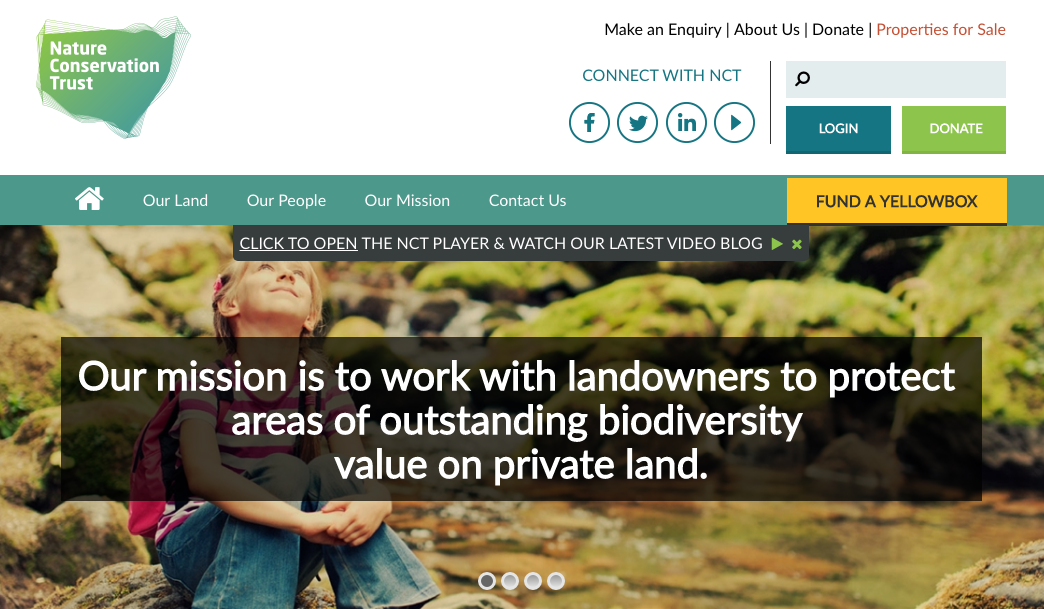 Previous BCT (fomerly NCT) website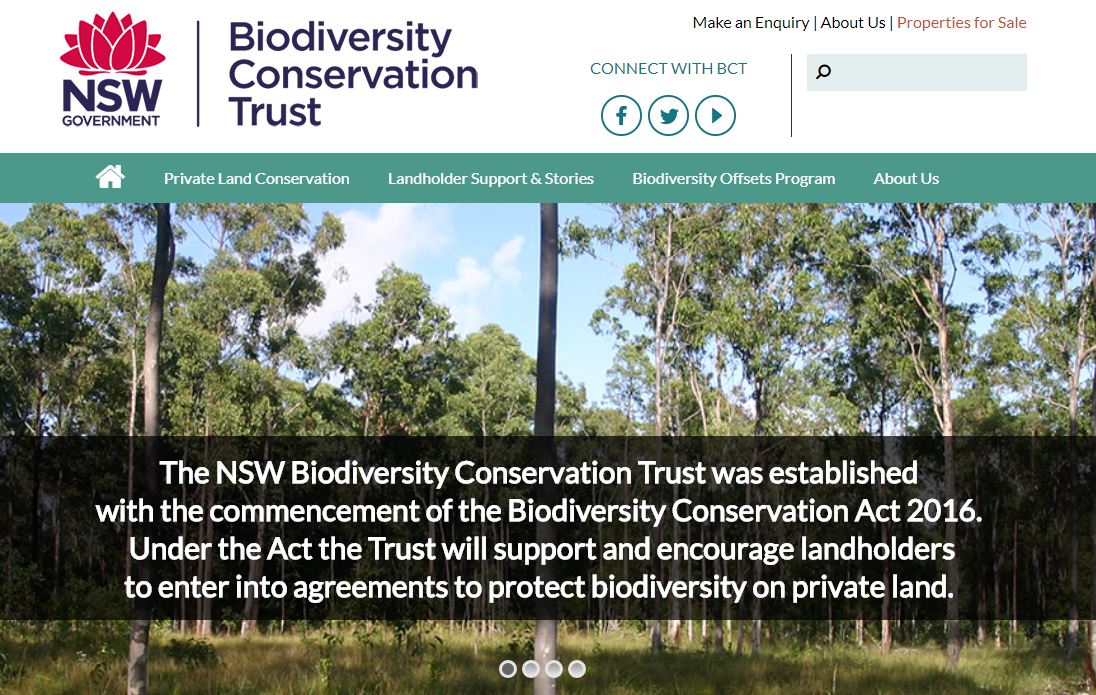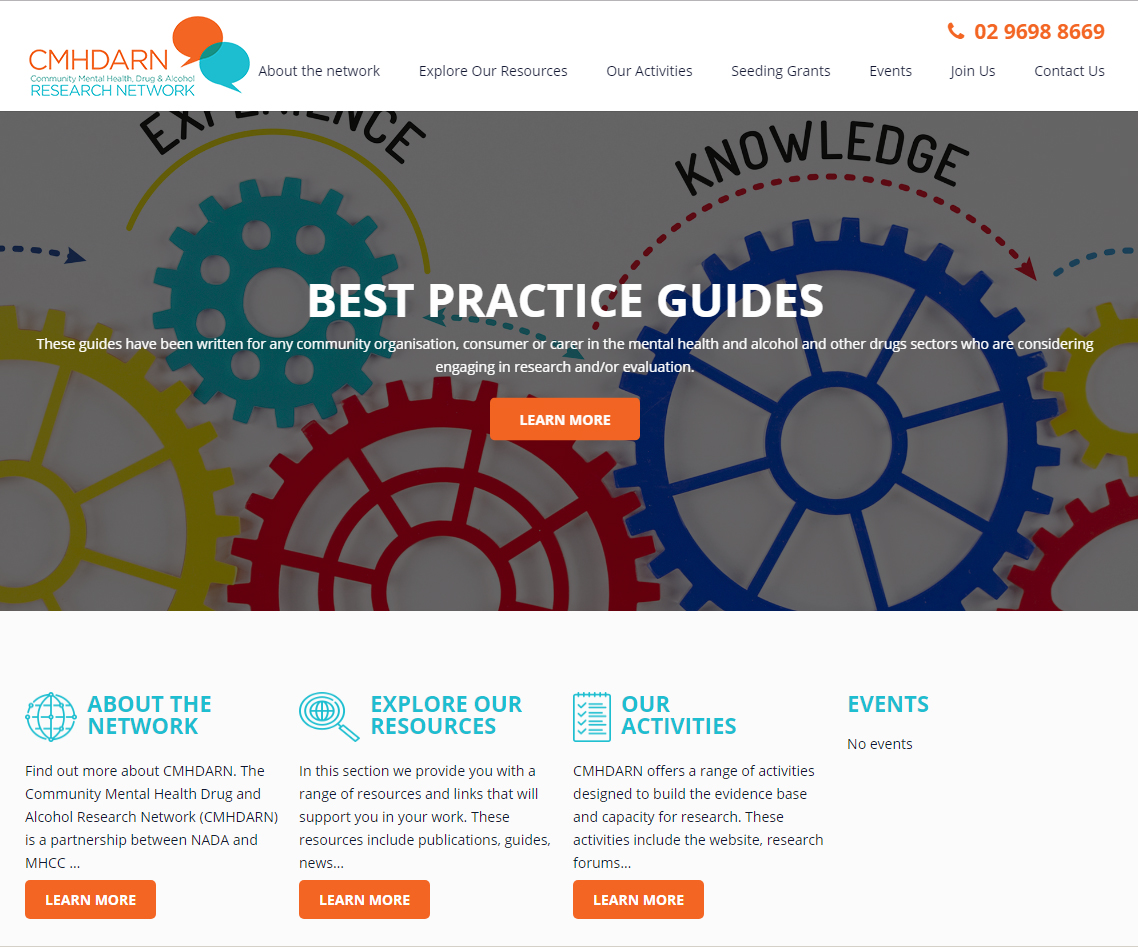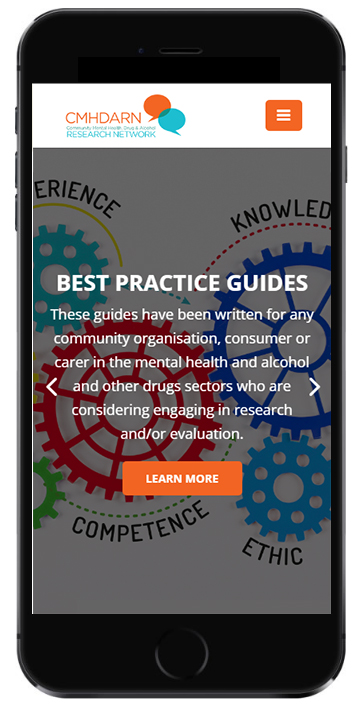 Features We Can Develop For Your Website
There are a lot of things you can do on the web – whatever your requirements are, we can set it up for you.
For example, we can:
 Set up payment facilities so you can receive donations online
 Integrate an online CRM system (like Mailchimp) so you can communicate directly with your clients in a one-to-many fashion
 Provide a blogging platform so you can share news and articles written up by your team members. The back end is easy to use (so your team can learn it easily) and works just like standard word-processing software.
 Design fully mobile responsive websites at no additional cost to you – with the vast number of people visiting via smartphone and tablet, we believe it is critically important that your website adapts to differing screen sizes. All of the websites we create are mobile responsive.
 We make sure that your website is "Google Friendly" so you can rank higher in the search results. Our web developers are knowledgeable in SEO (Search Engine Optimisation), so you can rest assured that Google will rank your website higher if you team up with us.
Clients we've worked with: CMHDARN Research Network
The Community Mental Health Drug and Alcohol Research Network (CMHDARN) is a partnership project between the Mental Health Coordinating Council (MHCC), the Network of Alcohol and other Drugs Agencies (NADA) and the Mental Health Commission of NSW.
CMHDARN was established in 2010 to broaden involvement of the community mental health and alcohol and other drugs sector in practice-based research and to promote the value of research and the use of research evidence in practice.
Its overall aim is to improve the quality of service delivery and correspondingly, the outcomes for consumers of community-managed services, and promote increased understanding and awareness of co-existing mental health and alcohol and other drugs issues.
Web 105 was pleased to have created the website for this partnership, at www.cmhdaresearchnetwork.com.au
Clients we've worked with: Yellow Box
Yellowbox is an initiative of the Nature Conservation Trust. Their mission is to enable everyone to support conservation on private land. This, in turn, will help ensure the survival of threatened plants and animals.
We designed and developed the Yellow Box website, and continue to improve its features and functionality to support the site's objectives.
Yellowbox is currently integrating with the Biodiversity Conversation Trust (BCT) and will be temporarily be offline until BCT is fully established. If you'd like to contact the NSW Biodiversity Conservation Trust, please call 1300 361 967 or email bct@environment.nsw.gov.au.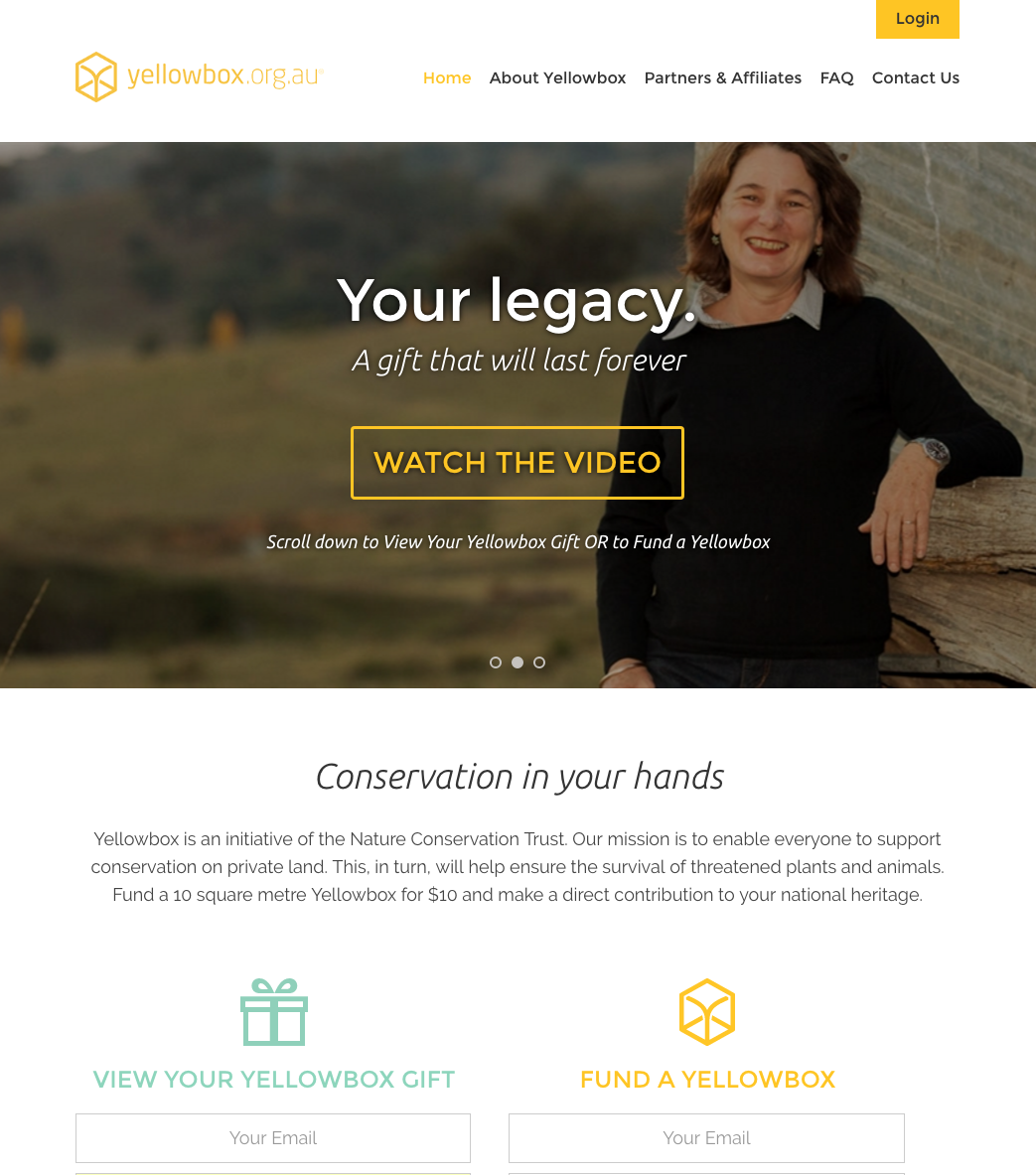 Get in touch
Do you need your website designed?
Or if you feel unsatisfied with your current website, please act now and contact us.
We genuinely would like to have a discussion about your goals and figure out if we're the right fit for each other.