The Context
UPA (United Protestant Association) is an organisation that provides care and accommodation for the elderly.
The main focus of this project was to make the website easy-to-use, as the majority of the visitors were elderly people.
For example, we had to ensure that the forms were simple to fill out. In addition, the overall design was made with ease-of-use in mind (such as using large buttons, full width images and so forth).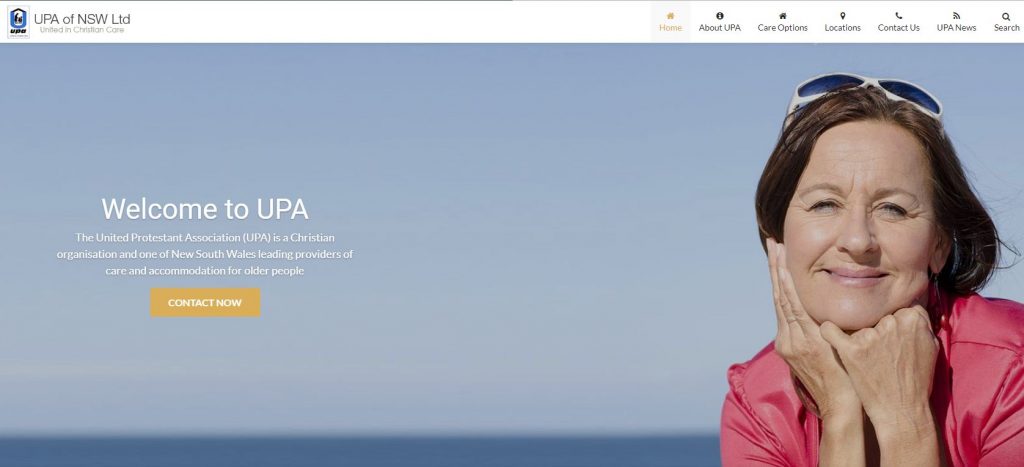 UPA's new website, designed by Web 105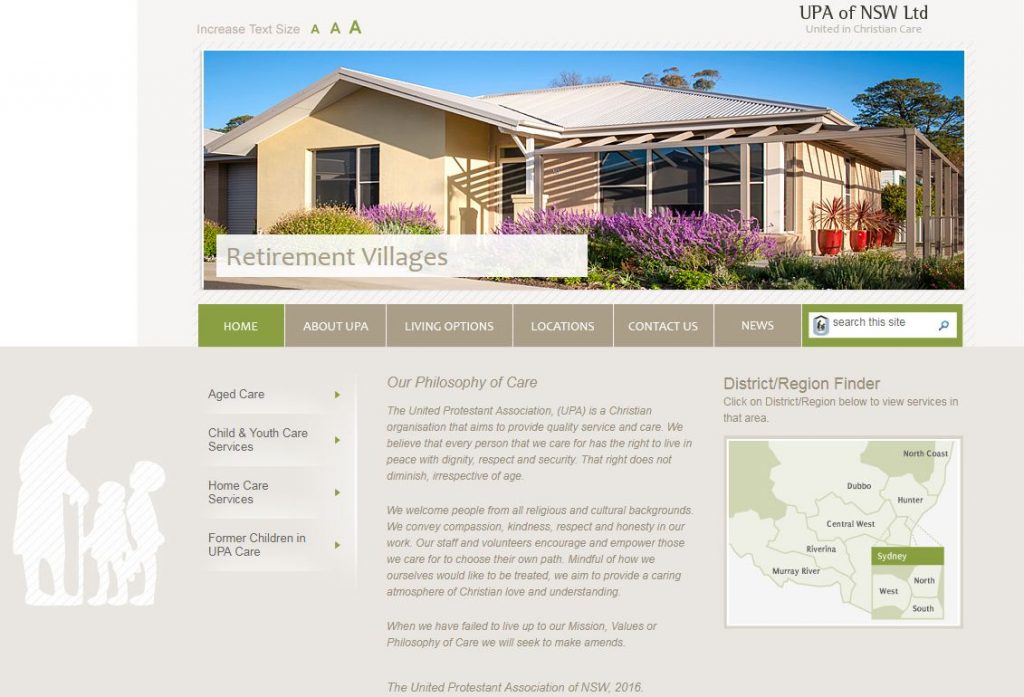 UPA's old website
UPA's Requirements
A website that makes it easy to upload articles / news by the client
As most of the visitors are elderly people, website needs to be non-technical and easy to navigate
Drive enquiries from visitors
Website should provide specific information about the variety of care services
Provide information about UPA to visitors (e.g. annual reports, history, core values and philosophy)
An easy-to-use system that allows users to quickly find a UPA centre, closest to them
Social media integration with website
Mobile responsiveness, as approximately 40% of visitors were mobile users (yes, even older folk use mobile devices to browse the internet!)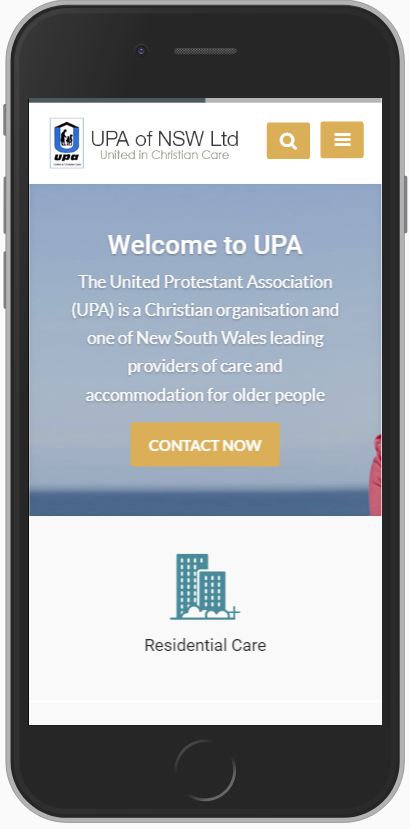 The Process and Challenges Faced
The main challenge was to design the website so that it would be easy for the user to find out where the closest UPA centre was to his or her location.
Our original solution was met with feedback from users saying that it was still not easy enough to use.
However, ensuring that a feedback loop is in place is one of the key aspects we focus on. This process allows us to turn these kinds of events into opportunities for improvement.
Once we knew specifically what was causing the issue, we set about developing a brand new solution.
Our solution was to build a new, custom search system for UPA. This was made specifically based on the feedback we received and acted promptly to improve the existing system.
We made sure that the map was interactive and would show the contact details and address of the closest UPA centre, based off the visitor's address / zip code (which they would input into the search form).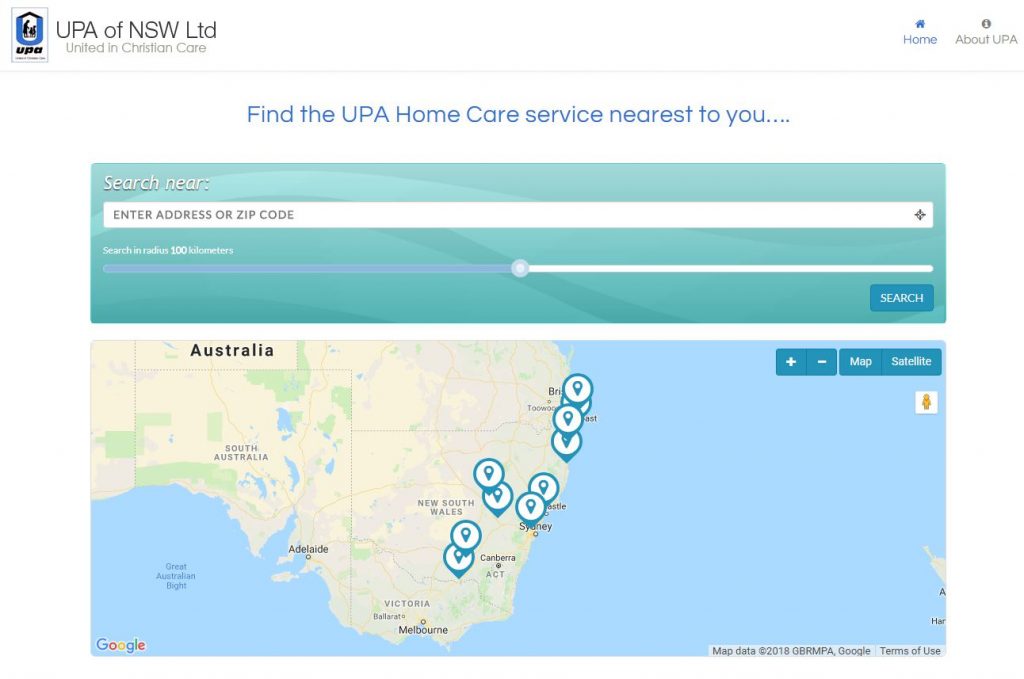 UPA's custom search system, developed by Web 105
In Conclusion
Overall, this was another job well done and we're proud to have used the feedback from the users to improve upon existing systems.
This is one of our core values – to react and adapt to customer needs.
Because every website and business has a different demographic of users, we make sure to design the website with the end-user in mind.
In UPA's case, we focused on usability for elderly, non-technical folk, mobile responsiveness (40% of their users were mobile) and made sure it was easy to navigate and find relevant information.
This means we don't use generic templates and we always work closely with the client to gain background information about the users, discuss with them about the importance of specific factors, then design the website accordingly.
Would you like us to build a professional website and custom systems for you, like we have done with UPA?
If so, we'd love to start a conversation with you – just get in touch with us here, and we'll get back to you ASAP.