Note: there has been some major updates to the Google Ad Grant. Read about it here.
As a Non-Profit Organisation, you probably don't have a lot of spare marketing budget to promote your cause.
Luckily, Google grants $10,000 USD per month in their Adwords Advertising Platform for eligible NFPs which could be your much needed boost to get more volunteers, donations and publicity.
Sound too good to be true? Well, here's how it works.
There are some criteria your NFP must meet first before being eligible to apply for the Google Adwords Grant.
Criteria #1: Be based in one of the following countries: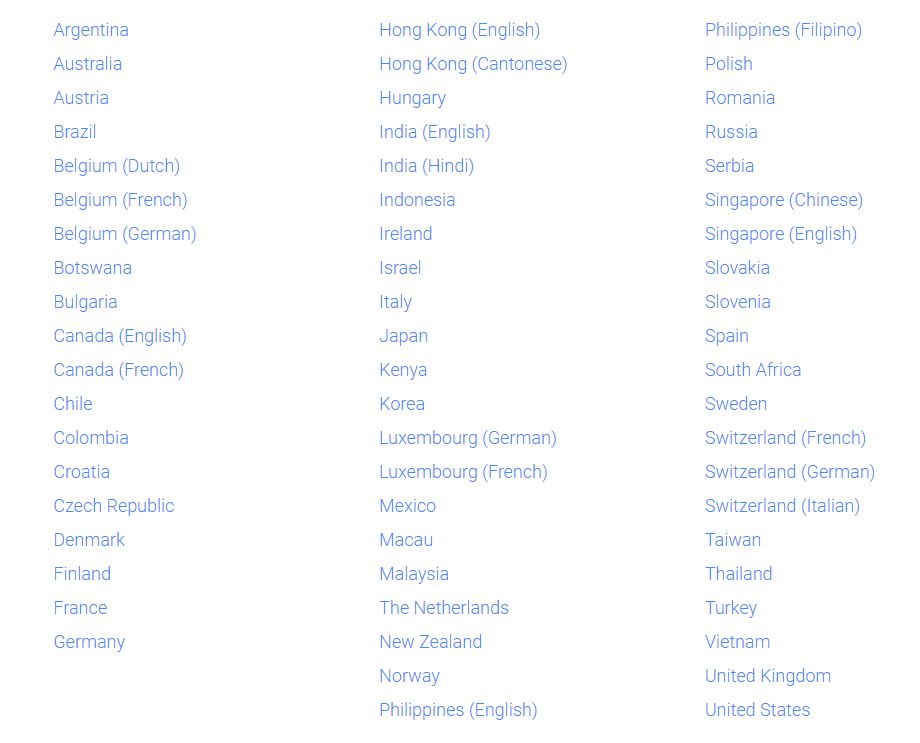 Since you are already based in Australia, the first criteria won't be an issue.
Criteria #2: Meet Google's Valid Charity Status Guidelines
If you meet the country requirements above, you also need to hold a valid charity status.
For Australian NFPs, this means:
  Organisations must be currently registered with Connecting Up, TechSoup Global's regional arm
  Organisations must be income tax exempt (ITE) non-profit or non-governmental organisations as defined by the Australian Charities and Non-Profits Commission (ACNC) and/or the Australian Taxation Office (ATO).
  (Governmental entities and organisations, hospitals and medical groups, schools, academic institutions and universities are not eligible for Google for Nonprofits, but philanthropic arms of educational institutions are eligible).
Criteria #3: Have a live website with substantial content.
While Google hasn't been clear on how much content is "substantial," if you regularly post content (news/blogs/articles) and have at least a few pages with information about your organisation and missions, you should qualify.
If you need help generating more content for your website that is user-friendly (and Google friendly), please don't hesitate to get in touch with us – we'd be happy to have a discussion and find out if we can help you.
Does your NFP Organisation meet these criteria?
Great! You should then apply for the grant here.
Here's a few additional housekeeping tips to stay eligible for the grant (taken directly from Google):
To maintain your eligibility for Google Ad Grants, your organisation must:

  Link your ads to one (and only one) website domain, which should be the same one that was approved in your initial application.
  Actively manage your AdWords account by logging in once a month and making at least one change to your account every 90 days.
  Your ads and keywords should match your organisation's programmes and services.
  Strictly commercial advertising is prohibited. If you're promoting products or services, 100% of the proceeds must go directly to supporting your programme.
  Your ads must not link to pages that are primarily composed of links to other websites.
  Your ads may not offer financial products (like mortgages or credit cards), nor can they request donations of cars, boats or other property.
  Your site can't display Google AdSense ads or affiliate advertising links.

Google Ad Grantees found in violation of any of these guidelines are subject to removal from the programme. Google reserves the right to grant or deny an organisation's application or participation at any time, for any reason, and to supplement or amend these eligibility guidelines at any time. Selections are made at Google's sole discretion and are not subject to external review.
Here's some success stories of other NFPs
One example success story is the NFP, "Science Buddies." They are a non-profit that aims to connect students with innovative science content so they can engage and learn
Since joining Google's grant program in 2003, they have since generated 18 million website clicks and 100,000 new student registrations.
According to President and Founder Kenneth Hess, "Ad Grants really put us on the map!". In the past 12 months alone, approximately 1,500 teachers have registered to download resources to help manage student science projects and approximately 100,000 students have registered to use the Topic Selection Wizard, which helps them find a science project suited to their interests. As Science Buddies launches into new exciting areas, such as a repository of STEM career information, fun Science Activities and real-time Science News Feeds, they plan to build AdWords campaigns to promote the launches and bring more aspiring science minds to life.
Another example success story comes from New Zealand NFP "Kiwis for Kiwi." They focus on supporting local communities and organisations working to protect the endangered Kiwi bird. Within the first month of advertising with Google Ad Grants, they managed to double their usual traffic and reached an all-time high of 12,000 visitors that month.
Here's what they did with their Adwords grant:
Kiwis for kiwi™ worked with a creative agency to identify how they could build campaigns and keywords in the AdWords interface that reflected their marketing goals. They segmented the account into three different campaigns (Education, Brand Awareness and Ways to Get Involved) and utilised the Keyword Planner tool to generate keywords that were relevant to each category. Once they developed a general list, they worked with the agency to refine the terms to reflect what their organisation offers to control their web traffic.
 You can read more success stories on Google's website here.
So what could you achieve with $10,000 USD per month of Adwords Advertising?