How much does a website cost in 2018?
With all the options available to you, things can get confusing quickly.
And prices will vary, depending on your requirements.
However, we think having some general perspective on your options is a prudent move.
That's why we've put together a comprehensive guide to the major options on building a website.
Identify What You Need Out Of Your Website
Before heading into the deep end, we recommend you identify what you'd like your website to do for you.
For example:
  If you want your website to attract leads (potential customers) – SEO, content, landing pages and gathering emails may be important to you.
  If you want your website to show off your portfolio – then you'll want a website layout that is more graphical. You'll also need a fast loading, high bandwidth website as high resolution images can demand more resources.
  If your business / organisation is new and you just need a way for customers to contact you via email – a simple (sometimes DIY) website will suffice.
  If you need custom features / integrations with other software – you'll need a professional web developer to build it for you.
The above are just some basic examples.
Think about what you need your website to do for you NOW, and also about what you want it to "evolve" into later.
The online space is constantly changing and you'll want your website to be able to adapt to it.
For example, 10 years ago, having a non-mobile friendly website wasn't a big deal. It meant you lost out on some fringe customers, but it wasn't a deal killer.
However, in 2018, if your website isn't mobile friendly, you could be losing up to 50% of your customers.
The Dirty Little Secret Behind The Web Hosting Industry
Ever wonder how different web hosting providers can charge such varying rates for web hosting?
On the surface, it looks like a commodity service.
After all, your website "looks" the same, whether you host it on a $4.95 per month service or at $49.95 per month.
However, there's a dirty little secret behind the web hosting industry that we feel is our duty to expose.
The truth is, cheap web hosting providers that offer $4.95 hosting are able to support this business model for one reason only – they make you "flat mate" with a thousand other websites.
Here's how they make profits at charging $4.95 per month.
Every website needs to be hosted on a server.
You can think of this server as a "house."
Your website is the "person" that lives in this house.
Under a model called "shared hosting," you share this house with several other websites.
Think of them as your "flat mates."
The bigger and better the house, more people can live in it together without any real issues.
The main difference between a physical house and a server, is that it can store a huge number of websites.
But sharing a server with many other websites means the resources have to be divided up.
This results in website down times and generally being inaccessible or slow-to-load for your visitors.
Now imagine sharing a single server with a thousand other websites…
You can expect your website to get 1/1000th of the resources it really needs to let users visit your website.
But from the web hosting provider's perspective – they're making $5,000 per month on a single server by offering shared hosting to a thousand websites at $4.95.
They don't really care if your website is up or not. Or whether your customers are able to access your website.
They offer a cheap service, and cheap quality is what you'll get.
It's difficult for most people to grasp this as it concerns the "digital" space.
On the surface, it "looks" no different.
But under the hood, it affects website load times, down times and whether your customers can access your site at all.
Now, if you don't have many customers and perform most of your business in the real world – you might be able to live with this.
You might just want a website that simply exists for the sake of it.
But we recommend against this.
If by chance, a client or customer were to try access your website and it is down (or worse, has been hacked), it looks extremely unprofessional.
Even if you conduct your operationas primarily offline, it will damage your reputation.
In this case, we believe you'd be better off not having a website at all.
It might be better to simply have a Google Local Business Listing instead.
At the end of the day, we recommend either getting quality hosting or using Google's in-built Local Business Listings.
Now that you understand how industry works, let's have a look at your options online…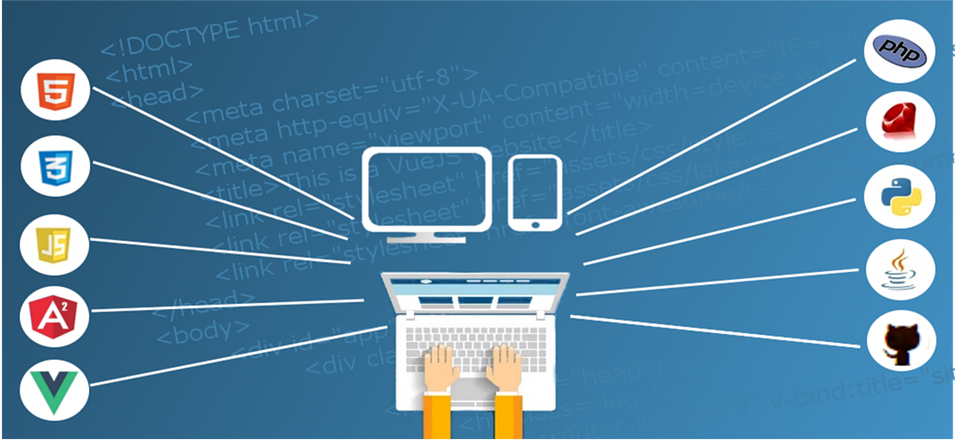 So How Much Does A Website Cost In 2018?
There are several options you can pick from:
Option #1: Build The Website Yourself (Under $50)
Building the website yourself is an option if you have a minimal budget but have some time on your hands.
Choosing this option can actually be an extremely valuable experience and skill set for you.
For one, you will learn how websites are built, how they are hosted and roughly what goes into making a website.
This is invaluable knowledge when you want to scale or build a new professional website, as you will be able to speak in the web developer's language.
Secondly, you'll be able to communicate exactly what you need in a way that the developer can understand.
You'll also be able to understand roadblocks or challenges that are presented to you when building a bigger website.
If you want to build the website yourself but you're not confident of your tech skills, we recommend using an "all-in-one" website building service.
These services allow you to graphically edit text, click and drag sections as you see fit and provide great templates to start with.
The advantage is that you won't need to learn much – if you're able to use Word, Powerpoint or Excel, you'll be able to use a website builder.
Here are some popular website builders:
These also have built-in eCommerce functions for simple store management.
If you really want your website to pay dividends, we also recommend learning some SEO (Search Engine Optimisation), email marketing and social media marketing.
We have several articles on building your online presence here:

If you're a little more tech-savvy, we recommend trying WordPress
It's one of the largest platforms online and WordPress powers approximately 25% of all websites on the internet.
WordPress can be reasonably simple to use if you take the time to learn how it works.
The best part about WordPress is the large plugin marketplace. Plugins are essentially small bits of software that can add specific features for your website.
For example, if you want a customer review feature – there are several plugins that do this.
If you want to build your own community and forums, you can achieve this with zero coding by installing a plugin.
Thousands of developers update and add new plugins every day. Each plugin provides a specific feature, so you don't have to code anything new.
Best of all, many of these plugins are free (most have limited free features, with premium features for paid users).
Furthermore, there are now plenty of graphical "click and drag" WordPress plugins like BeaverBuilder, Divi Builder and more.
These make it very easy to build your own website in WordPress.
The other major advantage of using a WordPress website is that there are thousands of WordPress web designers and developers.
If you decide you want to hand the reins over to a professional later down the line, it'll be easy to find someone who can maintain your site for you.
*Note* Building a WordPress website means you will need to get a web hosting provider.
In a previous section, we revealed how "cheap" web hosting providers are able to stay in business at $4.95 hosting.
We also specified all the reasons NOT to go with these types of web hosts.
If you do decide to get a WordPress website, make sure you go with a quality web host that invests into their infrastructure.
At Web 105, we provide cost-effective and reliable web hosting that comes with cutting-edge cyber security.

Get in touch with us to find out if we can help you.

We don't believe in hard-selling or pitching – we genuinely want to discuss your requirements and find out if we'll be a good fit for each other.
Option #2: Hire an "Amateur" Web Developer ($750 to $2,000)
If you choose to go with this option, you'll be working with an amateur web developer (e.g. university student, recent graduate or a friend/family member who is learning).
In most cases, they will be doing what you would have done in Option #1 – learning and building.
You won't be able to get custom coding or features, but you'll also save time because you won't have to do the work yourself.
One thing you have to consider is reliability. The last thing you want is to have a half-finished website and having the person bail on you.
We highly recommend against getting "free" websites built by people wanting to build their portfolios.
This is because:
  You could be placed on lower priority if they end up getting paying clients
  They may not do a thorough job, leaving errors and security holes in your website
  Other reliability issues
At the very least, paying a small sum of money will obligate them to finish the project.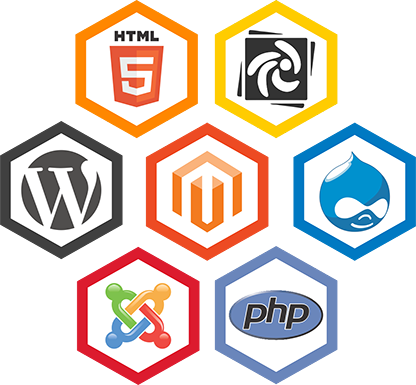 Option #3: Hire a Freelancer ($1,250 – $10,000)
This option can have a big range of prices depending on the quality of the freelancer you get.
These freelancers can be local (Australia) or overseas (e.g. Fiverr, Upwork).
If you do decide to go with the overseas option, make sure to pick someone with a lot of good reviews and completed projects.
Also, when working with a freelancer, we recommend starting with a small project first (if possible).
Find out if they are able to hit deadlines, have good communication and are pleasant to work with.
Option #4: Graphic Design Companies / Agencies ($2,500 – $7,000)
Because front-end editors have gotten so powerful, many graphic design companies also offer website design services.
With this option, you'll probably end up getting a very beautiful website… that performs poorly.
This is because high resolution images, fancy HTML animation effects etc. only serve to slow down your web page loading speed.
Several studies (including those from Google) show that slow loading times are responsible for a significant amount of "lost" users (also called the "bounce rate").
In most cases, graphic design companies don't have the expertise in these fields to build you a highly performing, functional website.
If your graphic design company offers to build your website for you after designing your logo, here's a checklist of questions to ask first:
  Do they have a track history of building websites that rank highly in Google? If so, which ones? (Go and check to see if their claims are true on Google).
  Do they have experience with PHP, MySQL, CSS and HTML? (All professional web developers are versed in these)
  Do they understand how to optimise a website for page load speeds? (It's easy to check website loading speeds with services like Pingdom and Google Page Speed Insights)
  Which content management system(s) are they familiar with? (E.g. WordPress, Joomla, Magento, Drupal or Shopify)
If they're unable to provide examples or knowledgeable answers to these questions, it's best to look elsewhere.
It's important to get real answers to these questions.
Otherwise you might be paying a lot of money for an invisible website that gets no visitors.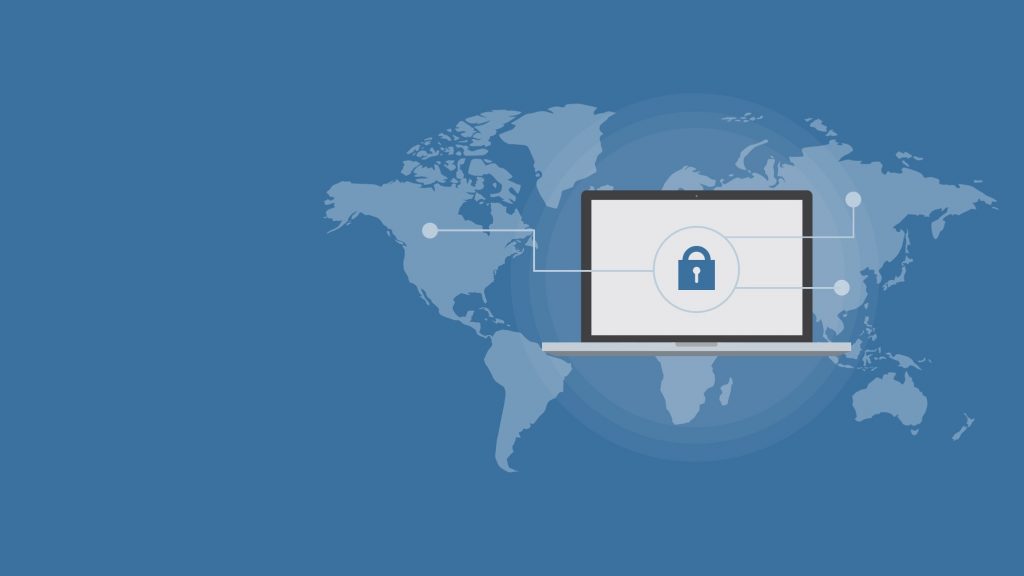 Option #5: Professional Website Development Company ($4,000+)
This option provides the most amount of security and reliability – although at a higher price point.
This is also where Web 105 resides – we build professional, high quality websites with a long track record of happy clients.
In many cases, a professional website development company will take over the entire process of building and maintaining a website.
They'll often offer web hosting, custom development (if you need specific features) and sometimes, SEO / online marketing services.
It can be difficult to choose the right company for your needs, so we have some recommendations for you:
  Find out what the web company specialises in. You can discover this by looking at which clients they have worked with in the past. If their speciality is a good fit with you, that's one point.
  Ask about their recent projects. Have a look at their recent projects and find out if they've developed websites that you like.
  Find out if they take web security seriously. For businesses and organisations, web security is an aspect that doesn't get enough attention… until it's too late. Ask what measures they take to ensure web security for their clients.
  Ask if they are able to provide SEO (getting ranked in Google) services. This is similar to the graphic design company situation. You don't want to have a website that is "invisible."
Naturally, we are able to answer each of these questions confidently at Web 105.
We specialise in Healthcare, Government and Non-Profit websites – but we have a range of clients from several other industries too.
Here are some examples:
We also have a team of SEO experts on-staff to help you build your online web presence.
However, the aspect we think really distinguishes us is our commitment to cyber security
Web security is an aspect that often gets neglected – yet it is one of the most important.
Why?
Because your organisation's reputation and customer experience hinges on this.
Case in point, a client once came to us with a hacked website.
The hack had been a "sneaky" one – it was redirecting their visitors to a pornographic website on specific links… and only on the mobile version of the website!
The owners had no idea this was happening until a customer notified them.
That's when they came to us and we had our cyber security team patch up the problem immediately.
Unfortunately, some damage had already been done to their brand and reputation.
If they had been with us from the beginning, this wouldn't have had to happen.
Could it really happen to you?
You may think your website will never get hacked – but don't be so certain.
These hacks are almost always performed by "bots."
These are programs that are scripted to crawl the internet, looking for vulnerabilities in outdated, badly maintained websites.
They then automatically "hack in" and make changes without the owner knowing.
These bots work tirelessly, 24/7 – looking for openings in websites.
The reason hackers have built these "bots" is because they're financially incentivized to do so.
They are paid for redirecting visitors to less-savoury websites – and they do this en-masse, all over the web.
The image below depicts how many cyber attack attempts are made on simple, small websites by bots.
1,633 hack attempts on a very small, relatively unknown website within a month.
Just on the Wordfence Network alone, 30,000 – 50,000 hacking attempts are made every day.

As you can see, as websites become more valuable, the more critical cyber security becomes.
That's why we invest into our infrastructure and software to provide cutting-edge cyber security for our clients.
We're also cyber security experts – in our 14+ years of experience, we've seen and resolved just about every hack imaginable.
So you can rest easy knowing you're under our protection.
If you'd like to discuss web development with us – please get in touch with us.

We'd like to discuss your requirements and find out if we'll be a good fit for each other.

If we can't fulfil your requirements, we might be able to direct you to someone who can.

Either way, the first step is to contact us.