(Action Against Hunger is not a client of Web 105. But we heard about their story and wanted to share it)
Action Against Hunger (AAH) is a non profit that has been fighting against hunger across 50+ countries for 40 years.
They have focused on helping communities provide for themselves, saving children's lives and helping impoverished people prosper.
AAH also works with communities before and after natural disasters.
Their mission is to rid the world of hunger and won't stop until it is achieved.
Action Against Hunger's Non Profit Success Story: The Challenges
The lives of over 1 million children are claimed by malnutrition every year. Yet this crisis is preventable and treatable.
AAH's goal is to reach these malnourished children before it is too late – but the major challenge is that AAH has very little budget for marketing, IT and communications.
They need funding to use these tools and increase their marketing budget to help more undernourished children.
An example of a difficulty they face is their decentralised communication system.
Members of different teams faced problems in communicating with each other because each team used a different communication platform.
Every time someone wanted to contact a member from another team, they needed to somehow obtain that person's username and install the messaging app they were using.
This presents a major issue, as each person would be multitasking with several messaging apps.
This kind of inefficiency results in increased expenses and productivity costs.
What's more, AAH's lifesaving work is a 24/7 operation.
But their servers had maintenance problems but AAH needed these to be operational at all times.
That's where Google's tools and Ad Grant came in.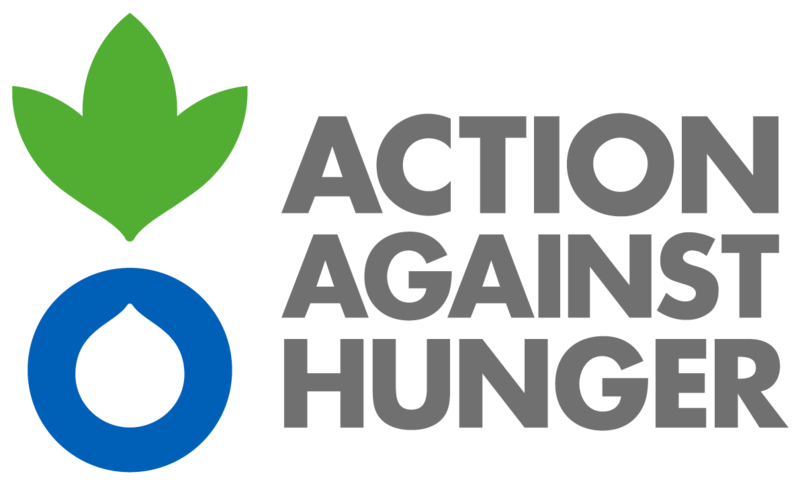 Action Against Hunger's Marketing Goals
  Collaborate and communicate efficiently between team members
  Connect more intimately with supporters and volunteers
  Reach donors and persuade them to join AAH's cause
  Gain more awareness around the global epidemic that is claiming the lives of a million children every year
Tools used by AAH to achieve their goals:
The Process And Solution
The Innovative Solution To Malnutrition
AAH's solution to combating malnutrition was to provide those in impoverished communities with a nutrient-dense, protein bar-like foods.
These could be brought home by the parent to feed their child and treat malnourishment.
The great thing about these bars is that it requires no preparation or refrigeration.
By being able to treat their children at home, it removed the need to travel long distances to health centres.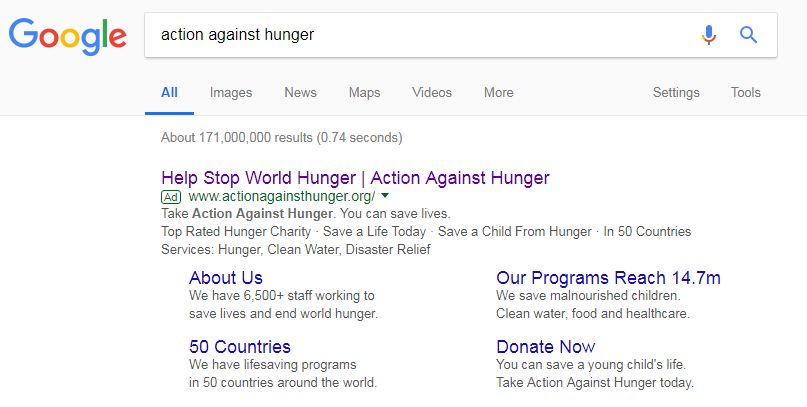 Marketing Tools Used
AAH used Adwords and Youtube to reach more potential donors and raise money.
These tools allowed them to reach audiences they weren't able to before.
Plus the $10,000 per month Google Ad Grant gave AAH a much needed marketing boost.
In particular, AAH would use this grant to raise awareness and support when disaster strikes.
For example, when Ebola became a major problem and more people were searching related keywords in Google – AAH used Adwords to convert users seeking information to visit their site and take action.
AAH also used Google Analytics to help them make data-driven decisions to increase donations and improve fundraising.
With this optimisation, AAH was able to double their year-over-year donations.
Communication Problems Solved
Furthermore, AAH converted to G Suite as their primary communication and collaboration system for their team members.
Before, the decentralised communication methods were causing them major productivity issues.
But with G Suite, they are now able to communicate on a single platform which has improved productivity markedly.
For example, they used Google Hangouts as their primary messaging app and also used it to make conference calls.
They also used Google Drive for their document, spreadsheet and powerpoint needs.
What's Next
AAH is now looking to grow their online presences on YouTube – a video platform with millions of active users.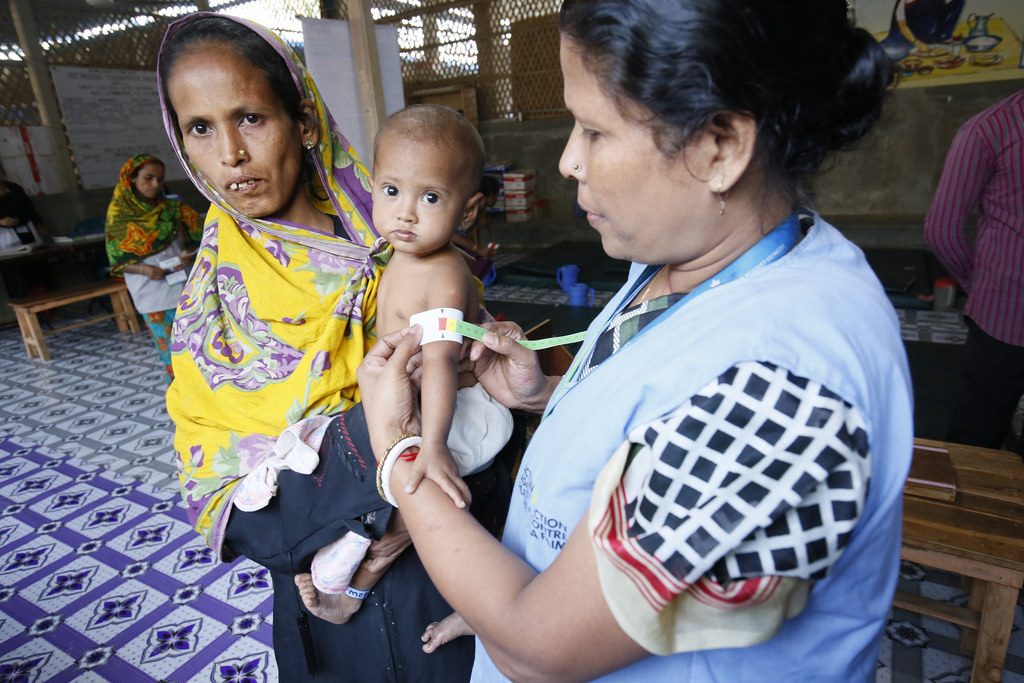 The Results
With the help of Google's Ad Grant and tools, AAH's nutrition programs have reached 1.5 million people.
Studies show that every $1 invested in children nutrition in the first 1,000 days results in a benefit of $16 (on average). That's an amazing 16-to-1 return.
With Adwords and the Ad Grant, AAH has been able to bring 158,000 people to their website and raised $66,000 in donations.
It costs approximately $45 to treat a malnourished child – so the Ad Grants has helped 1,466 children get another chance at life.
AAH has also raised more than $20,000 from Google+ and Youtube referrals (which was tracked via Google Analytics).
Overall, it has been a very successful partnership between AAH and Google which has helped saved many lives.
"In the past 20 years, the proportion of undernourished people in the world's least developed places has fallen by almost half. That is something to celebrate.

And it's thanks to the support of organizations like Google. Our partnership with Google has helped us to make great strides.

In Cambodia, we use Google technology to implement sustainable solutions to undernutrition. In the US, we also utilize Google Ad Grants and Google Analytics.

These tools help drive valuable insights into our online performance."

    – Andrea Tamburini, CEO Action Against Hunger
Do you need help building your online presence as a non profit organisation?
If so, get in touch with us now.
Web 105 is a specialist in building online presences for non profits.