Everyone loves a bargain, but there's something people love even more than a bargain- getting free stuff! But there can sometimes be a negative association with free tools and software.
In this day and age, where customers often associate value with cost, purchasers often believe that if they can get something for free, it probably isn't very good, or nobody else wants it. However, just because you don't have to pay for an item or service, it doesn't mean it's not valuable! One only has to look at the graphic design platform Canva to see how useful some of these tools and services can be!
When you're running a business or a side hustle, there may be a number of tasks involved that you either don't have the skillset for, or you don't have time to do. Outsourcing can be expensive, so what are you to do? Luckily, there are a number of fantastic online tools out there that can help you manage some of these tasks, without breaking the bank.
This gives you more financial flexibility to focus on the important things, such as improving your product or service and optimising the platform you sell it on! If you're ready to take that next step, talk to Web 105 Creative today and we can help design a website for you that really does your business justice- but if you're just here for the free tools, let's get into it!
The Top 10 Free Online Tools
Google Docs (and more)

When it comes to sharing files and collaborating in real time Google Docs, Sheets, and Slides are the way to go. With the option to download files and presentations directly to your desktop and the ability to review multiple versions of a document, Googles office suite can't be beat.
Hubspot CRM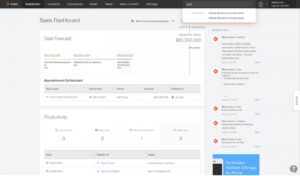 Get an up-to-the-minute view of your entire sales funnel on a clean, visual dashboard. Hubspot's free CRM is lightweight, powerful and efficient. The CRM keeps every business related interaction in one place in a tidy timeline. Everything from calls to customer interactions are automatically added to the system and analysed, helping you turn your sales process into an automated, revenue generating machine.
Proof Hub

Proof hub is a project and team management piece of software. Task management, collaboration, time tracking, communication, file sharing, and reporting are all recorded in one place by a single tool, enabling you to maintain a high level perspective of your business.
Mail Chimp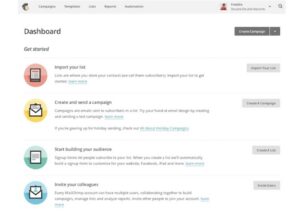 If you have an active newsletter subscriber base or are wanting to start one, few platforms are more adept than Mail Chimp at creating effective newsletters. The service is free for up to 2,000 subscribers and 12,000 emails and easily integrated with multiple online platforms. With the ability to track open and click rates and Mail Chimp is an excellent way to kick start your businesses E-Marketing campaigns.
Asana
This simple and free (up to 15 users) task management solution is easy to use and rather flexible. See your team's plans, track progress, and discuss work in one place. With Asana as your work manager, you'll stay on top of everything your team's doing.
Loyverse

Loyverse is a POS (point of sale) suite of applications that helps merchants around the world to manage their sales, inventories, employees, and customers. One of the best parts of Loyverse is its loyalty program. When customers download your loyalty app, they can receive points based on their purchases. These points translate into discounts on future services. You can also use this application to send messages out to your loyal customers.
Google Analytics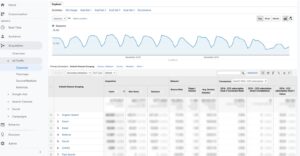 The inclusion of Google analytics in this list may seem a bit of a no-brainer, but surprisingly, the tool is often overlooked and under utilised! Google Analytics shows you how customers are finding your website and where they are coming from. This allows you to enhance your marketing strategy to generate more leads because you'll know which platforms and avenues to channel your creative marketing strategies!
Grammarly

We can all be victims of human error and whether English is your first language or your third, we all make mistakes in our writing from time to time. Grammarly is a free online tool to help your business sound flawless. Whether it's an email or business proposal, it instantly detects all kinds of vocabulary, spelling, and punctuation mistakes on your document as well as providing suggestions on how to solve those problems.
We Transfer

It can be so frustrating when you're trying to send information to clients and other employees and you're constantly being roadblocked by file size restrictions in your inbox. Luckily, We Transfer  is a free online tool to help your business send files to anybody up to 2GB. Simple, straightforward and fast!
Unsplash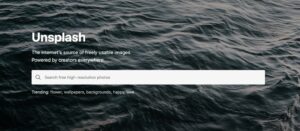 Almost everyone owns a smartphone these days and whilst the cameras are incredible, they're still no comparison to the work of true professionals! However, getting a professional photographer in all the time to photograph new products can be pricey and half the time you might not even have any products to properly show case! Unsplash is an incredibly useful tool that allows you to download high resolution images for free – and if you're a big fan of the artists work, you can give them a little tip!