The best Google apps for business are mainly used to communicate, manage, collaborate and store and when you dig deeper to the core tools of business productivity, you will find that these four functions are the most needed for any small business. And now, Google makes tools (apps) for the same available on cloud so that you can work even when you are on the go, as long as you have a good internet connection. Some are even usable without online connection.
To understand what Google apps you will need most for your business, it is better to categorize them depending on what they do. So, here, we will group them into four:
Apps used for storage
Apps used for collaboration
Apps used for communication
Apps used for management

Apps used for storage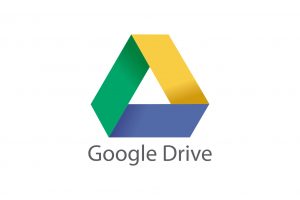 There is only one Google app for storage – Drive. What is it that someone said about life, that you only get one life to live but that if you live it well it is more than enough? That is just about the same with the Google Drive app. You do not need any more storage apps for your business if you have Drive.
No more external hard drives, USB sticks or even carrying your laptop with you. Google Drive will be accessible to you wherever you will be as long as you have an internet-enabled device. With 30GB of free storage which you can by the way scale to 16TB as your business grows, this is a lot of storage space. You can upload documents, edit them, share them and also download any document that you wish to work on when you are on the go. And it does not stop there because you can sync the files to your computer and other listed devices. That means any update that you make applies to all documents across board.
Apps used for communication
There are three Google Apps for just this one function – communication.
Gmail
Which business does not use Gmail? This app is available on Android and iOS powered devices. It comes with many goodies too for a small business. For example, it comes with 30GB storage space, real-time and auto-backup, multiple email accounts and protection against spam. Today, you can create and assign labels to different emails so that they do not go to the same box and cause clutter. Social, Updates, Promotions and Primary are some of the labels. Yahoo got nothing on Google, for real.
Google Calendar
This is a good tool for planning and assigning dates to meetings, appointments and other business functions. You can also assign tasks to your team to be done on different dates.
Google Hangouts
There are no words to describe what this app can do because it is just so awesome. Firstly, it is a video conferencing app that can be used by up to 15 people at the same time. With a built-in feature for file sharing, all attending the conference can see each other's files. In addition, there is instant messaging for communication without video. Even people who do not have a Google Apps account can take part in Hangouts since it is embedded into the Gmail accounts.
Apps for collaboration
Collaborate apps help a business manager bring more people together to get more work done easily without conflicting of roles. The Google apps that collaborate include Sheets, Sites, Slides and Google Docs, each serving a different but very important function.
Sheets is an app for spreadsheets. You can create and share spreadsheets, charts and tables with or without internet connection. It comes with built-in forms that you can customize to suit your needs.
Sites is an app that was made to help people in the same house share common pages. It is like creating a simple site for collating in-house information, but without writing code. All you need to do is to make a page and write all the content that you need to share with the others.
Google Docs – With this app, you can create documents, edit them and share them with other people on the team with. However, the biggest feature is that the app allows co-editing meaning that two or more people can work on the same document. Use the Google Chrome browser so that you can enable offline editing of the Google Docs.
Slides – This app works without internet connection and it allows you to make presentations, add charts and diagrams and you can even co-work with another person on the same slide. You can deploy Slides even without internet connection.
Apps for Managing
There are two Google apps to help make you a better manager. These are Admin and Vault. The first one, Admin, will let you manage the Google Apps that you have adopted for your business. You can add, remove users and devices. You can restrict the level of access, create groups and do much more with this app.
Vault will help you retain, search, export, import and manage your business emails, chat and Google Hangouts records. Basically, this is the kind of app that you need to keep your business records organised, secure and accessible, without losing anything.
Conclusion
Many so called business apps today parade themselves as the best for business, but they may not be. However, just as it has distinguished itself in deploying an excellent search engine, Google has outdone itself when it comes to business apps, and they say that more are on the way coming. Premium or free, these apps do get the job done, even when you are on the move.