Long considered "Australia's engine room," there is no doubt that Australian small and medium businesses (SMEs) were devastated by the effects of the pandemic. However, economic experts agree that that SMEs will be a major driving force of economic repair and growth. Nearly 99.8% of Australian businesses are considered small (fewer than 20 employees) or medium (20-199 employees) and contribute significantly to Australia's economy, with the Industry Value Added (IVA) sitting at a whopping $414 billion from the small business sector alone.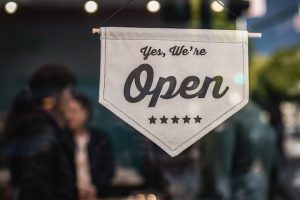 There is a definite sense of optimism in the business sector as Australia begins to recover and day to day routine gains some semblance of normalcy. What was initially posed an immense challenge for small and medium businesses, could in fact, present an attractive opportunity.
The Australian Leadership Index found revealed that SMEs are considered to be more trustworthy and beneficial to Australian society than national or international businesses. SMEs often give consumers that sense of being locally founded and grounded, so it makes sense that, according to the Australian Leadership Index, SMEs are thought to be more transparent and create positive environmental outcomes. SMEs are unable to shroud their practices and intentions behind the mysterious corporate veil and in the age of social media, consumers prefer to engage with businesses that are open and honest about the work they do.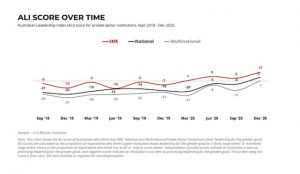 Australia's reliance on SMEs and the increasing amount of consumer interest in them has not gone unnoticed by the Australian Government; plans have already been made and implemented in terms of providing financial support to SMEs, including guaranteeing 50 percent of new loans issued by participating lenders. However, industry professionals agree, that unless properly equipped with the tools needed to create a sustainable future, financial support on its own is not enough.
If SMEs can effectively leverage their improved financial position, customer loyalty and effectively transition into the online marketplace, there is ample opportunity for them to thrive. Online shopping platforms such as WooCommerce had a one-third smaller fall in revenue and 40 percent smaller job losses.  In fact, some businesses not only survived the economic meltdown, but are thriving. For example, Deliveroo has seen an additional 1700 restaurants join its delivery platform and demand for video-conferencing is expected to increase exponentially.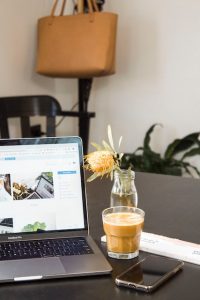 Overall, businesses that are embracing digital solutions stand to lose less revenue and staff, but their success all depends on how smoothly they are able to transition to being able to market themselves online. Some businesses such as cinemas, fine dining and adventure park are purely experiential businesses and their products and services cannot be replicated in the digital sphere.
That said, people are willing to take all sorts of creative approaches and come up with new and innovative way to entertain people while they are stuck at home.
If you are looking for ways to pivot from a traditional brick and mortar store into the online sphere, you can talk to Web 105 Creative today for digital development solutions that will help kick-start your online business.