The Context
MWP Ltd is a business that provides commercial construction services such as painting, water proofing, cement rending and so forth.
They needed a website to be built from scratch, that conveyed professionalism and exhibited their portfolio.
This was not our first foray in designing service-focused websites, so we drew from our experience and expertise to design an easy-to-navigate professional looking website.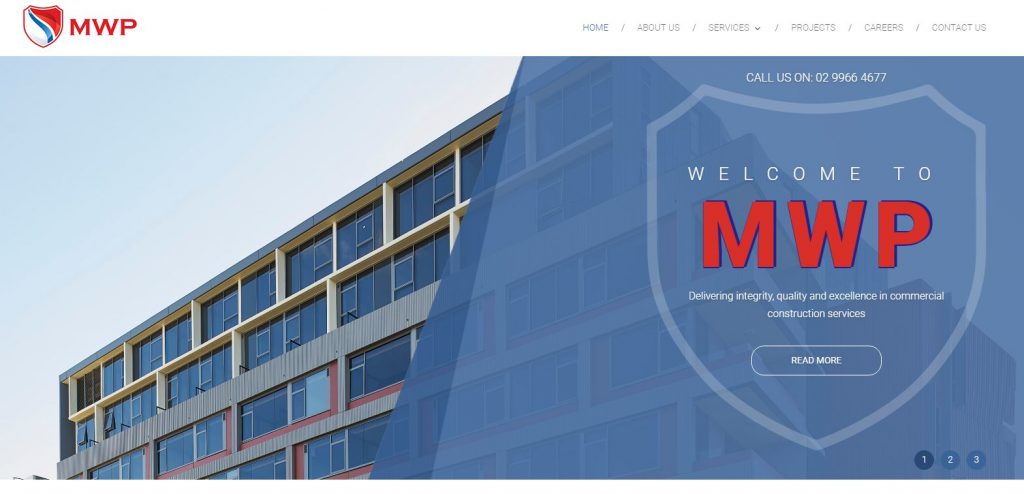 MWP Ltd's new website, built from scratch
MWP's Requirements
  Colour scheme to match with the MWP branding (white and red)
  Social media integration
  Provide information about services rendered
  Drive enquiries from potential new clients
  Show portfolio of projects and provide background on each project
  Website to draw top talent to join their team
  Mobile Responsive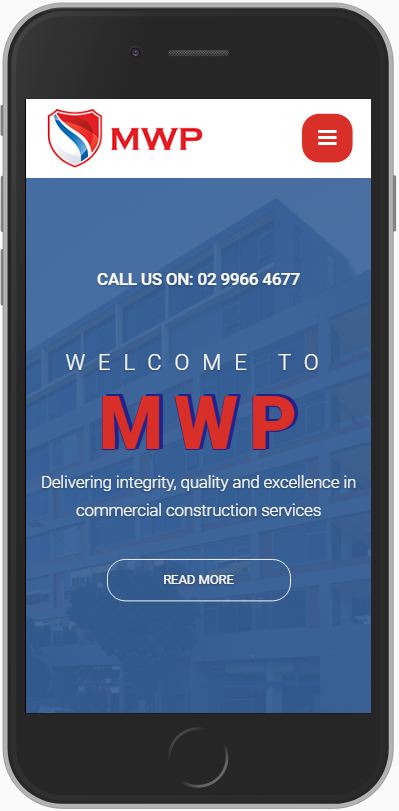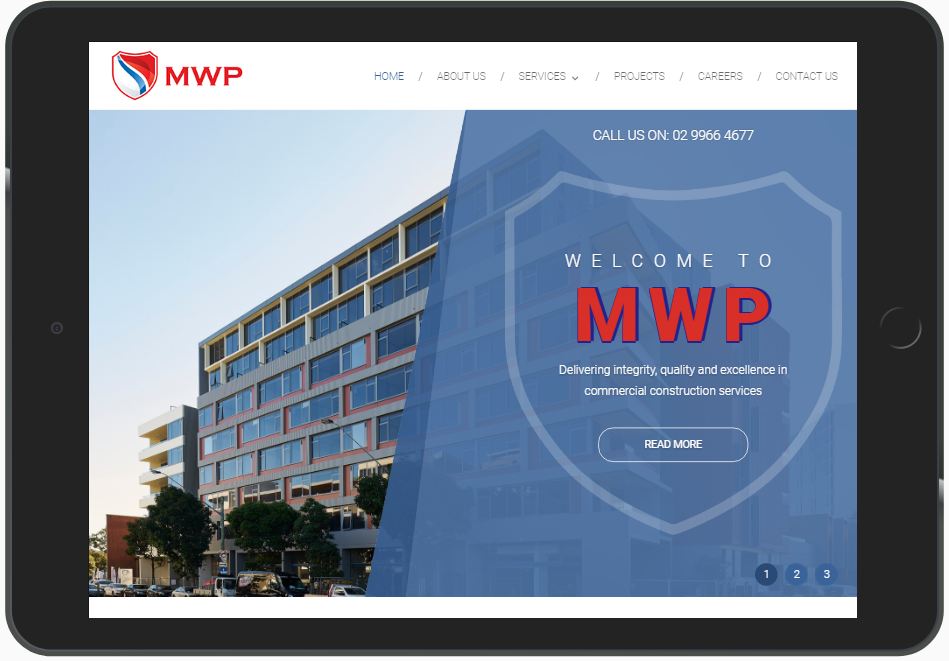 Mobile responsiveness is key in 2018
The Process and Challenges Faced
We first set out to determine which features would be required, as well as the overall design and layout, as MWP had specific requirements about the branding of the website.
With a portfolio-based website like this, we knew the images would take up a large portion of the content.
Some of the things we had to consider were – image dimensions, image quality and relevant galleries of images. We worked closely with the client to ensure that the images would not look distorted and re-sized them where necessary to fit the layout.
We also had to consider the image content itself, since these photos would have to convey professionalism and promote MWP's high quality construction services.
As usual, we also set up firewalls to protect MWP's website from cyber-attacks (a service we pride ourselves on) and made some tweaks to make the website more user-friendly.
To add the finishing touches, one of our team members created a video guide to show the client (and their staff), how to edit the website, add new images/projects etc. so they would be able make minor additions themselves.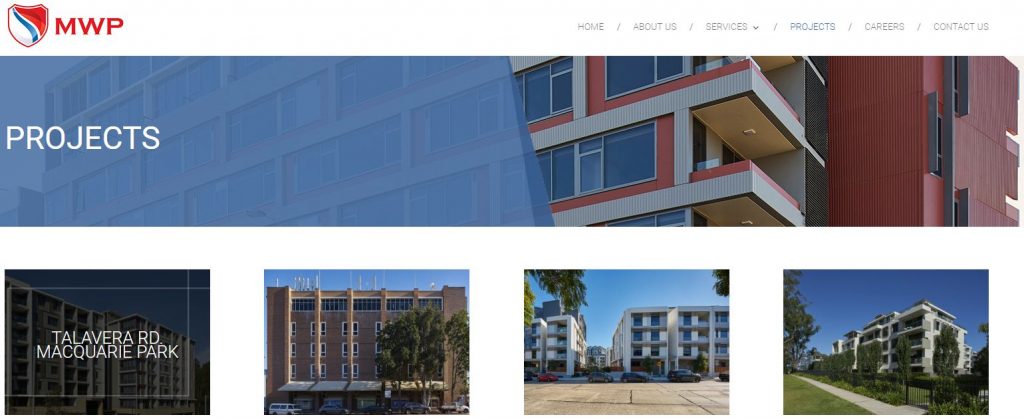 How MWP's portfolio page looks
In Conclusion
Overall, the design of MWP's website was a job well-done and completed according to the client's requirements.
Would you like us to build a professional website from scratch, like we have done with MWP?
If so, we'd love to start a conversation with you – just get in touch with us here, and we'll get back to you ASAP.