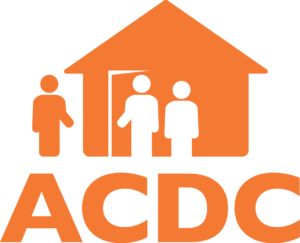 ACDC is a proactive not-for-profit service that provides people with information on local mental health and well-being services, to connect them with the support they may need to aid their mental health needs.
ACDC's team consists of proactively going door-to-door through communities in Australia, letting people know about the free mental health & well-being services available in their community, Informing others of how mental health may show up in their everyday lives, and where to find local support to help aid in this situation.
"Sometimes all it takes is a conversation"
Web 105 wanted to visually express ACDC's ethics through its website in an interactive and accessible way, keeping age, impairments, and integrity in mind. To display ACDC's services, web 105 designed acdc.org.au with easy-to-find recourses, Including strategies such as:
News pages
Articles
Videos
Surveys
About pages
Statistics
Contact channels
FAQ's
These tactics are a great way to get the viewer both informed and engaged with your website. Studies have shown that having an interactive website drives more engagement that allows your uses to have a more personalized experience beyond just browsing a website, making your website less boring, thus garnering more action. Viewers will spend more time on a website that interacts with them therefore to more likely make an informed decision upon donating or getting involved.
Essentially, having interactive call to action's on your website is so important to your audience, as it lets them easily navigate their way through your website whilst forming a connection with your audience.
"Our clients at ACDC wanted a website that anyone could access easily, regardless of any disabilities or impairments they suffered from"
Web 105 really provoked the goal in mind, while having a design balance of interactive and informative.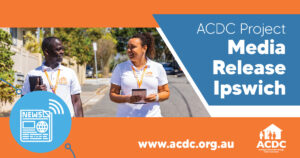 "We ensured that the website was designed with accessibility, ease of use, and simplicity in mind. We also kept the aging population in mind, who often don't have the same level of computer literacy when it comes to navigating websites. ACDC's orange and white branding was kept consistent across the website in order to clearly convey the site's message and integrity"
It is important to showcase the hard work your company serves, in hopes to inspire and encourage others. Having an online presence is a prominent way to exhibit this, whether that is through your website, social media, or articles.